A family run business
Noel Williams – Business support
noel@pennylaneaccountants.co.uk
Noel has successfully run his own award winning businesses for the last 12 years. He is a national Care Provider, a national Franchisor and is now working with Hanna to support small local businesses to realise their full potential. Noel's strengths are in Business Planning, Marketing, IT and Human Resources.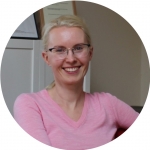 Hanna Williams – Accountant
hanna@pennylaneaccountants.co.uk
Hanna is a qualified accountant having completed the AAT level 4 Diploma in Accounting. Hanna worked as Financial Director of a large national care company for the last few years where she also managed payroll for its 250 employees. Hanna also has two Masters degrees (MA and MSc.) in criminology and sociology.